Four months after a debate in the Chamber on 5G, network providers are working to equip Luxembourg facilities despite their reluctance. By 2024, 90% of the territory should be covered by this new generation of switchboards.
Four months after a debate in the Chamber on 5G, network providers are working to equip Luxembourg facilities despite their reluctance. By 2024, 90% of the territory should be covered by this new generation of switchboards.
(jm with Marco Meng) From Proximus to Orange via Post Luxembourg, all network providers are jostling in the race for 5G to cover the Grand Duchy before 2024, according to our colleagues from Luxemburger Wort. And all want to be reassuring on this subject debated last October in the House, after the filing of a petition calling for the definitive end to the deployment of this technology.
---
---
But suppliers have a specific schedule to follow. The auction of 5G frequencies last summer obliges companies to cover more than 50% of Luxembourg territory by the end of 2022 and at least 90% two years later. However, suppliers are counting on an earlier schedule, perhaps as early as 2022. Because the four suppliers who have obtained frequencies are redoubling their energy to cover the territory.
Proximus (Tango, Telindus) and Orange are both building their 5G mobile networks in collaboration with Nokia. The Finnish network provider will supply the transmitters and smart antennas after the initial partner, Chinese Huawei, was ultimately excluded from the 5G rollout. Not without political pressure at European level. For its part, Post Luxembourg has joined forces with Ericsson.
---
---
It is therefore time for major works. On the other hand, there are no plans to "build new masts specifically for 5G", specifies Gérard Hoffmann, CEO of Proximus. 5G will be added to existing radio sites, Post Luxembourg also said. The radio waves of the future network will also be the same as those used for television, radio and existing mobile telephone networks. One way among others to reassure users.
In principle, operators must also respect the emission limits set by the authorities. In Luxembourg, the regulations limiting the electromagnetic field generated by an antenna are among the strictest in Europe, "says Cliff Konsbruck, director of the telecommunications activity of Post Luxembourg.
---
---
Suppliers even go further in their arguments to ease tensions, highlighting possible global exposure to declining electric fields. "With the possibility of directing electromagnetic waves specifically towards the end user, there will no longer be emissions in directions where there is no demand," notes Gérard Hoffmann.
5G indeed uses the same frequency band as previous technologies, but in a more efficient and less energy-consuming way, thanks to new types of active beam-shaped antennas that direct the radio signal towards the user in such a way. very specific and when needed, rather than emitting in all directions all the time, as traditional antennas do. Spectrum is used more efficiently with 5G because the same frequencies can be emitted with different signals in multiple directions without interfering with each other.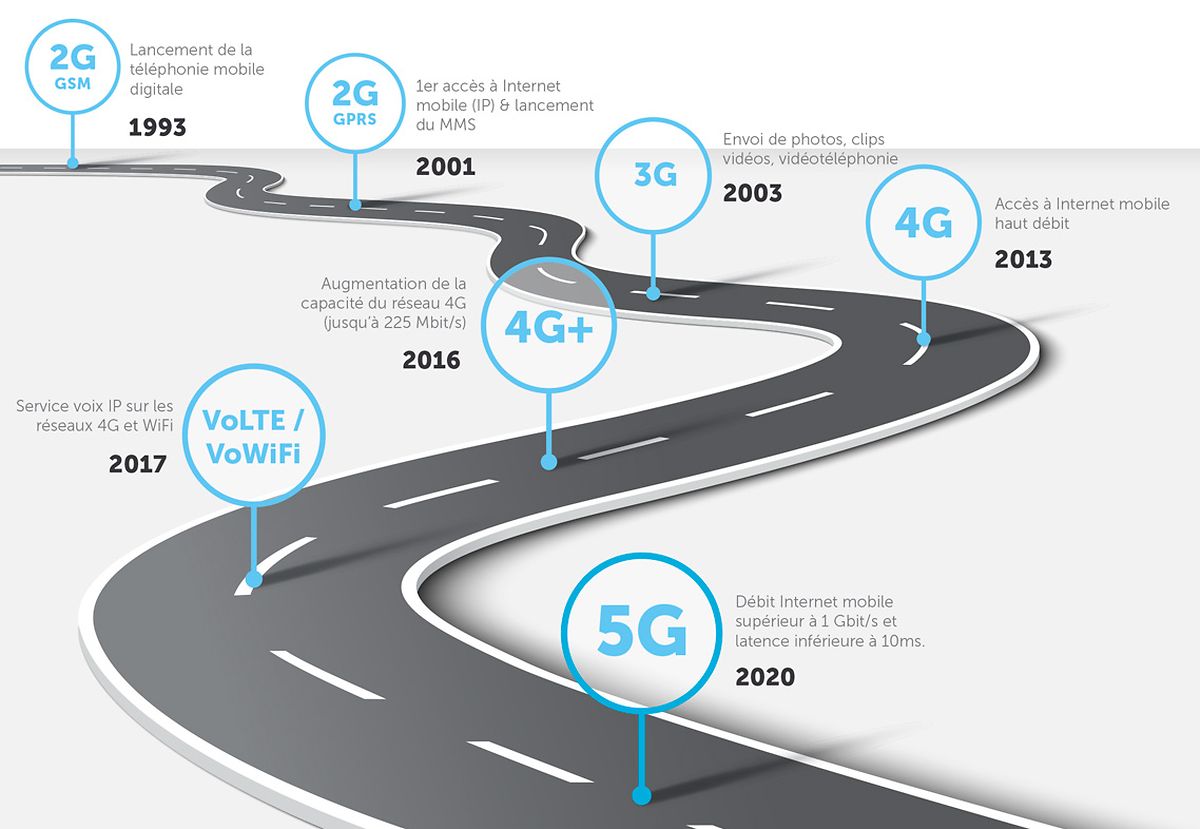 5G will not replace the 4G network developed from 2013, but complement it. On the other hand, the 3G network is doomed to disappear.
Post Luxembourg
Thus, the development of 5G technology should have the effect of completely replacing the 3G network from next year. However, it will not replace the 4G network for the moment, but will complement it by allowing devices to simultaneously connect to 5G and 4G networks and send and receive data via the two radio interface technologies.
This too increases the security of connections and enables faster data transfers. The opportunity to also renew 4G equipment with latest generation antennas "much more efficient and consuming less energy", points out Marc Hoffmann. A necessity, because mobile data traffic is increasing by more than 40% per year – 4G will not be able to support it any longer. Otherwise, at some point, it will no longer be possible to connect to the Internet with your smartphone or make calls on your mobile phone.
---
---
The running speed of the devices will also be faster. With 4G, downloading a 120-minute HD movie takes more than three minutes, compared to three seconds with 5G. This new network will also be essential for new technologies in development. It allows devices to interact with each other in "real time" within milliseconds. "Communications, medicine, smart cities, industry 4.0 … all areas of activity will benefit from this breakthrough," says Gérard Hoffmann. Virtual or augmented reality – for example, medical operations that the surgeon controls remotely online – would be very difficult to achieve without 5G, as would the safe operation of autonomous vehicles.
---