The online medical appointment booking platform continues to grow. The implementation of the video-consultation since the spring having added an additional advantage for the practices as for the patients.
The online medical appointment booking platform continues to grow. The implementation of the video-consultation since the spring having added an additional advantage for the practices as for the patients.
(pj with Mara BILLO) In a few years, the Luxembourg company Doctena has become one of the main providers of online appointments in the health sector. Present in six countries, his system allowed over 1.4 million remote medical consultations. With the covid crisis, the start-up introduced new features to its platform. Interview with Alain Fontaine, who has just been chosen to lead the company he co-founded in 2013.
How has the Doctena service evolved in recent months
Alain Fontaine : "In fact, there has been no increase in activity on the site. Because many practices, like those of dentists, were closed for several weeks during the lockdown last spring. As a result, some health professionals (stopped) have suspended their subscription to our platform. Generally speaking, it is not easier to sell our services and our products today; this even if awareness of digital solutions in the health sector has increased considerably with the pandemic.
---
---
But the site included the video-consultation just from last March, good timing..
"This service was already under development, the crisis led us to offer this option more quickly. This allowed some doctors to work a little, even though they had to physically close their practices. Even today, some practitioners still do not want to reopen, or at least have an overcrowded waiting room, so they are more inclined to this type of consultation. Even if "remote" is not the solution for all pathologies.
Who uses your platform the most?
"In general, video consultations are mainly used by general practitioners, psychologists and psychotherapists. In other words, medical specialties where physical contact with the patient is not an absolute necessity. To be able to use this feature, doctors pay a monthly fee.
Are you satisfied with these results?
"Yes and no. So far, less than 10% of our customers have tried video viewing. It's not a lot. But you have to take into account that, in the medical world in general, it takes a long time for new technologies to be integrated. Our online solution is just too recent. Much remains to be done to convince more doctors.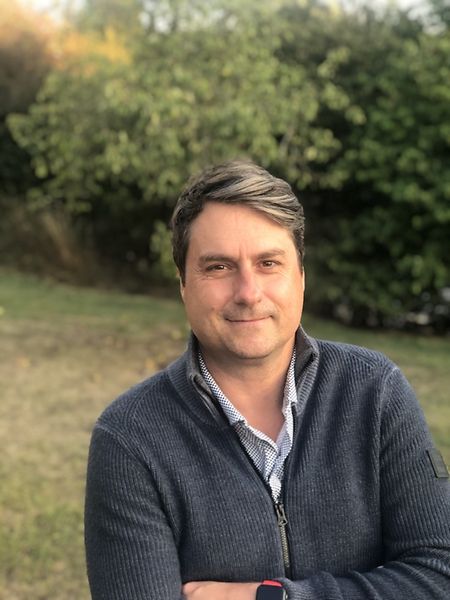 Alain Fontaine took over from Patrick Kersten at the head of Doctena.
Photo: DR
Do you think that the video consultation will remain in use after the coronavirus?
"Absolutely. I am convinced that the importance of everything behind the term 'telemedicine' will increase sharply in the years to come. Both video consultation and the digital exchange of information between doctor and patient or remote monitoring of certain vital data, such as blood pressure or heart rate, such as the creation of a shared care record.
How will the platform grow now?
"My goal for 2021 is to add at least one new functionality to our offer every month. At the start of the year, we want to simplify the exchange of information between doctor and patient.
---
---
In the future, patients will be able to send their documents to their doctor (blood test, x-ray or contact details if this is their first appointment). For his part, the professional can also specify in advance which documents are necessary for the consultation. In this way, there is no waste of time in practice.
In addition, we also intend to offer a solution for patient waiting time. In some restaurants, there is the possibility of warning customers by a "buzzer" when their table is ready. There, patients could be informed by SMS, five minutes before the start of the appointment that the doctor will soon have time to devote to them. This would make it possible to avoid waiting unnecessarily in advance, and relieve the waiting rooms.
You have no real competition in Luxembourg. How does it work in the other countries where Doctena is active?
"In the Grand Duchy, we are indeed the only company to offer this service. We have around 2,000 potential customers in the country, knowing that already more than 1,050 health professionals use our platform. Or a market share of more than 50%. It's different elsewhere. In Belgium, Germany, the Netherlands, Austria and Switzerland, competitive pressure is strong (in terms of prices and services offered).
How do you rate your success?
"In general, it should be noted that the market penetration of these digital solutions in the healthcare sector remains very low. Take Germany: there are around 380,000 healthcare professionals but barely 25,000 doctors use services like those offered by Doctena. Market penetration is therefore relatively low. It will be years before it becomes customary to book a doctor's appointment online and, in some cases, arrange a video consultation with your doctor. "
---