Economy & Politics
Banks in the UEMOA zone: improvements and adjustments to the "CIP score", a powerful and innovative tool for risk management in a digitalized financial environment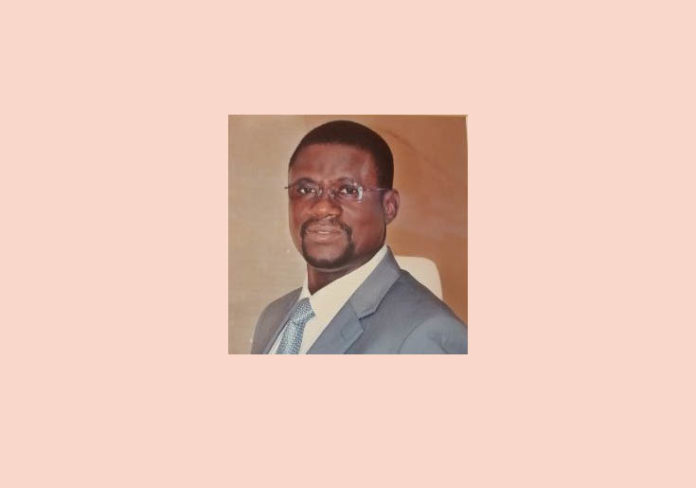 Adamou Sambaré, Chief Executive Officer Creditinfo Group.
---
The core business of commercial banks and other financial institutions, to put it simply, is selling money. Lending an amount with the expectation of repayment with interest allows the economy to finance itself. But for this "loan-repayment-loan" cycle to be sustainable over the long term, it must be carried out with vigilance and responsibility.
A client's risk, the likelihood of repayment, and the differentiation between "good" and "bad" payers are basic but essential elements for large and small scale lending. Creditinfo, in accordance with international best practices, has for many years been offering an innovative tool that adds to the computing power of its Credit Information Offices (BICs): the CIP score. Score is a "statistical indicator that numbers the customer's potential risk and the likelihood that a loan will be repaid." It has proven its value in providing reliable and objective risk assessments, while reducing bad debts, lowering operational costs, improving the quality of customer service and modernizing the credit industry ".
As an example, in Morocco, another strategic market of Creditinfo, "bank unpaid [ont subi une] sharp increase at the end of May 2020, + 6.5% compared to May 2019 … and total DH 73.7 billion, or an unpaid rate of 8% ". The "protective" reflex would be to reduce exposure to an increasingly risky clientele. The score allows you to correctly filter between good and bad payers, and to make profitable and safe decisions, in line with business objectives. This trend of increasing delinquencies, as already elaborated by Creditinfo, will not spare UEMOA (or Europe), where delinquencies will also increase.
This is a potentially dangerous phenomenon, which if left unanswered could have consequences on a macro scale. The inevitable increase in bad debts should not hamper banks from performing their duties. Banks will be responsible for continuing to finance the economy, providing businesses and individuals with the liquidity they need to run their businesses.
To face these risks and to give "more visibility" to lenders, there are many solutions, especially in an increasingly digital environment. One of them is the "score".
In the UEMOA region, the CIP Score was launched in 2018, and it is the only "office score" in the region. Since that date, the BIC database has been considerably improved and adjusted. The quality of the loaded data has always been the priority, and following comprehensive technical efforts, this database is now more consistent and efficient. These improvements have been decisive.
Our database is richer, therefore more useful for lenders. The more recent risk analysis of regional data (above) confirms the applicability and predictive power of the score. On a scale from A (good payer) to E (bad payer), the tool correctly assesses the probability of a customer default. The score is available as an integral component of every Creditinfo West Africa credit report, and can be used in an automated fashion or to support staff decisions.
How to lend sustainably and profitably in a more digital world?

The pandemic has exposed and exacerbated socio-economic inequalities and vulnerabilities. Households, youth, and informal SMEs will likely be among the most affected segments. It has also accelerated the digitization of all sectors, including finance. Fluid – but responsible – financing will be the backbone of economic recovery. The Covid-19 disease imposes on us an emergency that we must face: the risk of a blockage of the financial system.
The dilemma is therefore to maintain or increase the flow of financing without increasing the rate of bad debts. The CIP Score is the ideal tool for making balanced and structured grant decisions. It enables banks to assess risk objectively and reliably, and to eliminate bias and inaccuracies in customer ratings. With the score, the subjectivity and costs of credit committees are replaced by an automated, objective, and centralized process.
In this phase of post-pandemic uncertainty, the guidelines will be vigilance and proactivity, two elements that can be achieved through the score. The score is available on all credit reports, and using the score, all goals (business, risk, etc.) can be achieved safely, with a proven and ready-to-implement solution.