Real Estate
What private builders should consider when building a house
The dream of owning a home – for many it will come true. But if you have a house built as a private person, there are a number of things to consider. An architect has to be commissioned, there has to be a site manager, different craftsmen are needed for the different trades. If you are not familiar with the topic of building a house, many mistakes can occur, which in the end can lead to considerable money if in doubt. What private builders should consider when building a house.
Inspect the property closely – don't act too hastily
First of all, it is important not to act too hastily when buying land. Free spaces are currently scarce, if you find something that suits your taste at first glance, you'll be happy at first. But owning your own property is a long-term purchase. You should still be satisfied with it in a few years.
In order to do as little as possible wrong when buying a property, an exact inspection is necessary. Don't just hit handshake and good luck, but take a close look at the circumstances. Because not every property is equally suitable for every purpose.
Check location, select suitable land for construction
So land on a hillside may be nice for the view, but it poses challenges for the planning and, if in doubt, it can also be expensive – or not all room concepts can be implemented as requested by the client.
The environment must also be checked carefully before buying: Living directly on a busy street, if at some point children are planned or pets are to move in, may not be as ideal. Dirt or noise are other problems that may not be immediately apparent at first glance, but will significantly reduce the quality of life later.
Read contracts in advance – make sure all services are included
If you have found a plot of land, an architect and everything around it, you can actually get started. But be careful: contracts that have been concluded should be read carefully right from the start. Actually a matter of course, but in the heat of the moment this often goes under and you only look closely at the end, namely when everything does not come as expected.
All important services should be included in the contract. Because, for example, if the item "Connection of the building to the sewage system" is missing, the builder will have to pay for this additional service later, explains Hans Schröder, head of the Augsburg regional office of the Association of Private Builders to dpa.
If in doubt, get advice
If you are unsure, you should get advice, from acquaintances or relatives who have already built a house yourself, or from experts. In case of doubt, the money paid for this is then significantly less than what would be due if all services were not implemented as expected. In general, hiring a specialist is often advisable. This can monitor and approve the construction phases.
Those who are skilled in craftsmanship often like to do a few things themselves when building a house. However, private builders should not overdo it. Painting the wall or laying the parquet yourself may be points that most people can manage. But you shouldn't expect too much: Whoever is a layperson in complex activities will otherwise delay the time it takes to build a house.
Pay total remuneration only after acceptance of construction
When concluding a contract, private builders should not only look at the price and choose the cheapest option. Because often a low final price is made up of inferior products and materials that are used and are less durable than higher quality alternatives. In case of doubt, the following also applies here: Better get advice from a specialist.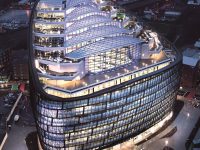 Impressive real estate for your depot? From whole Europe? With grundbesitz europa, investors can easily invest in the European real estate market. And all of that from small amounts of money.
Speaking of price: you should never pay the total price before the final acceptance of the construction. Because if the entire amount is paid in advance, the house can be deemed to have been accepted free of defects, even if the building has not yet been officially approved. If you notice errors afterwards, you have to pay extra. The owners' protection association advises that only 90 percent of the total amount be paid before the building approval – legally, the remaining amount is only due after the building has officially been approved.
Image sources: WDG Photo / Shutterstock.com