Latest
Greek real estate popular as an investment
The Greek real estate market is recovering, foreign investors in particular are showing great interest in investing their capital. This attracts Greek real estate.
Recovery of the Greek property market
Greece has had a crisis that lasted for years and is still having an impact on the Greek economy. According to the central bank, property prices fell by 47 percent by 2017. Nevertheless, the country is still a popular holiday destination for tourists and Greek real estate is also becoming increasingly popular with foreign investors. Among other things, this can be attributed to the comparatively low purchase prices, and the Greek government under Mitsotakis has reduced the value added tax on the purchase of property and the property tax itself. In addition, renovation work can now be deducted from tax and is also subsidized by the state. The result: The Greek real estate industry is constantly recovering. This is made clear by figures from the Greek real estate portal Spitogatos: According to this, real estate prices in Athens rose by up to 28 percent. Across the country, purchase prices rose by 7.9 percent in 2019, according to Engel and Völkers.
That is why Greek real estate is attractive as an investment
Overall, foreign investors invested around 1.45 billion euros in the Greek real estate market, a market expert assumes that the industry will continue to grow. In addition to holiday homes and apartments as capital investments, city properties are also very popular with investors. According to the "Handelsblatt", it is interesting for investors to buy city apartments and offer them for short-term rentals on platforms such as Airbnb.
Furthermore, high yields make Greece's houses interesting. Algean Property reports gross returns of up to 8.2 percent on Mykonos Island or 6.3 percent on Santorini in this matter.
Greek citizens suffer from rent increases
The Greek civil engineer Roumaneas confirms the foreign investments towards Deutschlandfunk: "Above all, they are Chinese. You buy real estate in downtown Athens or here in the south, on the coast. And there are also many Europeans who are interested in Greek real estate, they also see this as an investment. They haven't gone through the big financial crisis we had in Greece in their countries and they have the wherewithal to buy. "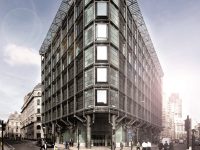 The global real estate market remains attractive. grundbesitz global invests worldwide in commercial real estate from the areas of office, logistics and retail. Why this is interesting for private investors.
However, the Greek residents in particular would find it increasingly difficult to pay the rising rents with a monthly minimum wage of 550 and an average Greek monthly income of 1,000 euros, said Maria Liakou to Deutschlandfunk. Due to the many foreign purchases and the associated rent increases, tenants are forced to move out of their apartments.
Greece's "Golden Visa"
Another motivation for foreign buyers to invest is the prospect of Greece's "Golden Visa". An investor receives this when he invests a total of 250,000 euros in Greek real estate. With the visa, the investor receives a residence permit for his family, including his parents. This makes it possible to move freely in Europe and send the children to European schools or universities.
Image sources: KN / Shutterstock.com