Investing
Corona crisis: thousands of tenants are worried about money
Many tenants in Germany addressed their landlords with their money worries in the Corona crisis.
Surprising survey result
The consequences of the corona crisis are far-reaching and more and more people are now worried about money. Although people who are no longer able to pay their rent in the Corona crisis are legally protected from dismissals, the fear is great. Some have already turned their concerns to large housing companies and asked for help. But they are still in the minority, according to a survey conducted by the owner association Haus & Grund. Because more than 75 percent of the tenants surveyed stated that they currently have enough income and reserves or can pay their rent due to state aid. Whereas only around six percent report that the corona pandemic caused them to lose income, which means that they are currently unable to pay the rent.
State measures help
The President of the Association of Haus & Grund Kai Warnecke said: "There are still a number of measures that will allow tenants to continue paying their rent." However, he notes that these measures will eventually fail and he fears that the number of those who can no longer pay, will increase significantly. As reported by the German Association of Cities, the requests from tenants have risen significantly in most of the cities' housing allowance centers since mid-March. General manager Helmut Dedy confirmed that the need for advice had increased significantly as a result of the corona pandemic. Most inquiries, however, are about initial general advice and not about full housing benefit applications.
German living
With a total of 160,000 apartments on offer, Deutsche Wohnen is the largest landlord in Berlin. As the company reports, there have been more than 1,000 inquiries so far, which primarily serve information purposes, whereas actual rental losses have so far been the exception. And even if there should be payment problems due to the Corona crisis, the company emphasizes that there will be no layoffs. In order to be able to pay for rent losses, the company has set up a fund in the amount of 30 million euros. To this end, Deutsche Wohnen shareholders are to waive 10 cents of the planned dividend.
Vonovia
Germany's largest property manager, Vonovia, currently has around 350,000 tenants, of whom only 3,500 have so far been asked for financial problems and deferral of rent. The company expects to receive around 40 million euros in rental income at a later date due to the current situation.
TAG real estate
The Hamburg-based real estate group TAG Immobilien rents around 85,000 apartments. However, the company has so far hardly felt the consequences of the corona pandemic and has only had a small proportion of tenants who turn to the company with financial worries. So far, less than one percent have asked for rent deferrals.
German tenants' association
The German Tenants' Association assumes that the number of inquiries will continue to increase and that the effects of the pandemic will be delayed. The renters' association has already had some advice due to payment difficulties and suspects that even more people who are affected by short-time work or loss of income will not be able to pay their rent in future, or only in part.
The German Trade Union Confederation
The German Trade Union Confederation sees the current situation as problematic and wants the protection against dismissal for tenants to be extended in the Corona crisis. So far, a period from April to the end of June and protection against dismissal of two years have been considered.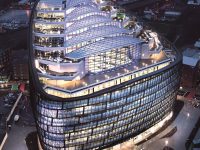 Impressive real estate for your depot? From whole Europe? With grundbesitz europa, investors can easily invest in the European real estate market. And all of that from small amounts of money.
However, the federal government demands that the deadline be extended to September. "It is foreseeable that the economic consequences of the crisis will be felt beyond June," said DGB board member Stefan Körzell.
Image sources: fizkes / Shutterstock.com