Latest
Construction projects at risk from the Corona crisis: builders and construction companies should take this into account
Despite the corona pandemic, the construction industry has been relatively steadfast, but construction stops and delays can be expected in the medium term.
Delivery bottlenecks and a shortage of workers may mean that construction companies can no longer meet their contractual obligations. Builders could also be in need as a result of the Corona crisis.
Construction project during the Corona crisis
The corona pandemic is weighing on the German economy, almost all industries are affected by the crisis. Experts and the Federal Ministry of Economics expect an economic recession.
Accordingly, the house construction industry is also affected, which causes uncertainty and uncertainty, especially among private building owners who are currently in the planning phase or in the middle of construction.
However, it cannot be predicted exactly how significant the consequences will be in the construction industry. Operation is currently ongoing on many construction sites, but how long this can be maintained is uncertain. The impending shortage of personnel and interrupted supply chains can lead to the curbing of construction operations in the medium or long term.
"The likelihood of occurrence is still uncertain, but the effects could be immense," says the main association of the German construction industry in an interview with TAGESSPIEGEL.
Disability notification in accordance with paragraph 6 VOB / B
In the medium term, building delays are to be expected, which could result in possible breaches of the building contract. In order to avoid fines, the contractors must submit a notice of disability in accordance with paragraph 6 (1) of the Public Works Ordinance.
Contractual deadlines can be extended and construction companies are not liable for agreed contractual penalties. Nevertheless, construction companies have to do everything in their power to advance the construction project.
The agreed payment flows would also have to be adjusted in the event of default, generally it applies that payment by the client is only mandatory if the contractor fulfills its obligations. The contractually regulated conditions also count here.
Builders and construction companies are to be protected against overpayment or arrears.
Liquidity bottlenecks for builders
But builders can also become temporarily insolvent due to the corona pandemic. Unemployment and short-time work are currently causing bottlenecks for consumers.
In order to continue building the house, house banks are currently supporting their existing customers with additional loans. However, this is always a case-by-case decision, so there is still no generally applicable procedure for protecting the builders' liquidity.
.wp-show-posts-columns # wpsp-14014 margin-left: -2em; .wp-show-posts-columns # wpsp-14014 .wp-show-posts-inner margin: 0 0 2em 2em;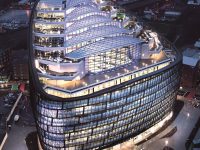 Impressive real estate for your depot? From whole Europe? With grundbesitz europa, investors can easily invest in the European real estate market. And all of that from small amounts of money.
So builders should contact their lender or house bank early on to find solutions.
The contribution of construction projects threatened by the corona crisis: builders and construction companies should note that first appeared on investing in real estate.