Business
Brand positioning: hands off Marketing Stand Business-to-Business
Marketers sometimes have the tendency to be under pressure when their sales are made and then adjust the positioning. It is precisely then that the brand runs a great risk of being damaged!
When consumers or customers think of your brand, which words, emotions and associations come to mind? And is that still sufficiently in line with what the brand wants to be? Brands are built in people's minds.
Brands, if correctly positioned from the start and also founded on a relevant and really appealing brand essence, are a beacon for customers and consumers, especially during difficult times. Brand positioning should therefore be anchored to the entire organizations and its agencies. A brand positioning should make it clear very quickly why you would choose that brand. What makes the brand so special, what need does it fulfill or what problem does it solve?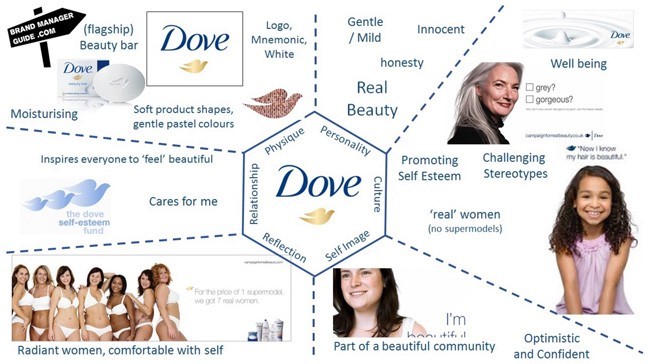 Dove by Unilever, a model of stable and successful brand positioning
Stay away from the once (well) chosen brand positioning
If you tinker with a brand too much, you simply lose your loyal consumers and users. If one no longer understands what it stands for or what the unique proposition is, one will look elsewhere. Do the marketers and communication professionals still know the original positioning, which in many cases made the brand great? Don't we see something too often that the positioning – sometimes without reason – is addressed when a new marketer or agency arrives? Not without danger: it can just happen that the brand essence is let go and that the target group alienates itself from the brand or company.
Disruption is everywhere and disrupts many traditional markets and thus also the marketing profession. Going with your time is good when it comes to translating the brand proposition into communication. Style, message and design can keep up with the spirit of the times, but the brand essence must always remain intact.
The choice for consumers is huge and that is why it is so important that the brand positioning stands as a rock. So stay away from the original brand positioning unless it is irrelevant or unsuccessful from the start.
At the Brand Commissioners we often use the BrandKey, an excellent positioning model that can be used for any sector, service or product.
Know your place in the market
In addition to monitoring your brand positioning, it is of course key to know your position in the market and to constantly monitor it. The world around your brand is rapidly changing in attractive markets where a lot of money is earned. Customer behavior also changes with this.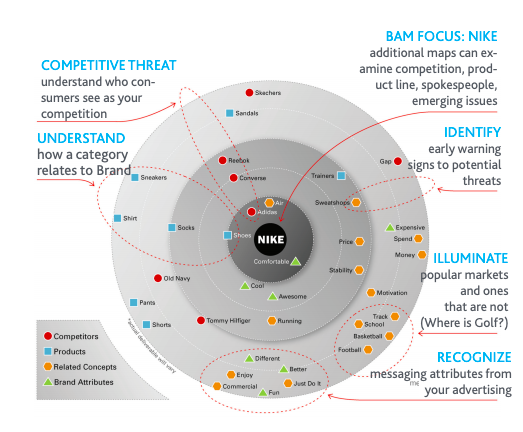 Source: Nielsen
Nielsen has developed this tool that reflects what is being said about brands online. This results in a brand association map.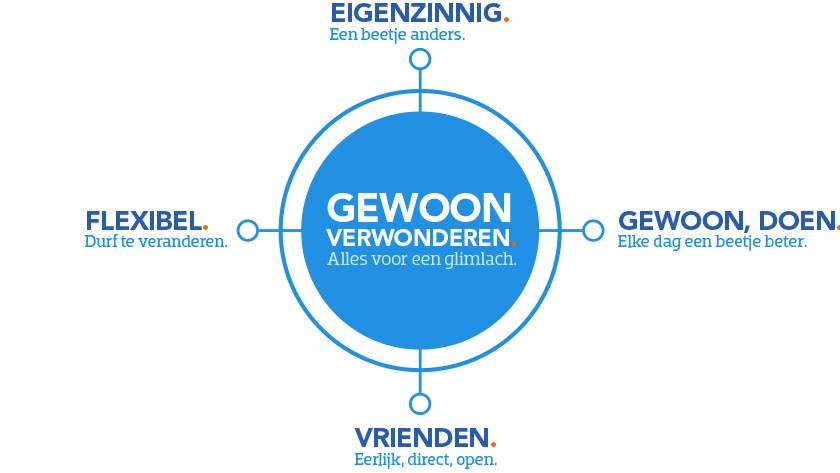 Brand proposition from Coolblue
Stick to the core: stay close to brand essence that brought success
Regularly check whether the communications related to the brand positioning still fit the spirit of the times, but always keep the brand essence intact and recognizable. That you monitor and focus on the brand essence does not mean that you cannot keep up with the times. That is precisely why it makes sense to regularly review your positioning and communication. Are you as a brand and organization still relevant enough? Are you sufficiently authentic to the original brand? Are you distinctive enough from the competition? Is what you offer still unique? Is your engagement with the customer correct and do you still meet their wishes? It is recommended to regularly review this positioning and to omit anything that does not contribute or is not consistent with the brand essence. It is logical to add elements such as sustainability if possible, which fits well with the zeitgeist.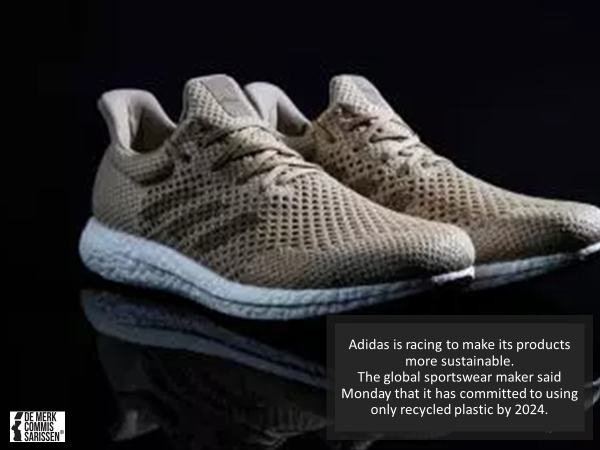 Adidas broadens its positioning with sustainability.
A positioning with accompanying brand essence, also called core proposition, must above all be clear and simple. Strong brands therefore have a large fan base, which are almost always loyal customers and excellent brand ambassadors.
A brand essence is the ultimate summary of a brand positioning, think of:
Disney: having a great time, family entertainment
Nike: everybody is an athlete
BMW: ultimate driving machine, sheer driving pleasure
ALS: help us fight this merciless disease
IKEA: design your own life, affordable home furnishings
Dove: celebrate every woman's unique beauty
Coolblue: just wonder, everything for a smile