For Pascal Saint-Amans of the OECD, the covid-19 crisis will have consequences on international taxation. And therefore on the Grand Duchy and its financial center.
For Pascal Saint-Amans of the OECD, the covid-19 crisis will have consequences on international taxation. And therefore on the Grand Duchy and its financial center.
Pascal Saint-Amans (51) is director of the OECD Center for Tax Policy and Administration. The Frenchman, who has closely followed Luxembourg in recent years, believes that despite the country's considerable efforts in terms of transparency, the pressure on small open economies will be even greater after the coronavirus crisis. In this interview, he explains the future challenges for tax cooperation worldwide.
The coronavirus crisis is emptying the coffers of the affected states. A natural reflex will soon be to try to fill them. In this context, do you expect less international tolerance for tax optimization practices?
Pascal Saint-Amans – "Yes, the funds are emptying and the question of their funding will arise. Funding will first be through debt which itself can be absorbed through monetization. This being, of course, in the longer term it will also require taxation.
There will undoubtedly be upward pressure but also a debate on the structure of taxation at national level. Tax policies will no doubt have to take more account of the environmental objective. In my opinion, the crisis, where the most vulnerable suffer much more than the better off, will relaunch the debate on the link between fiscal policy and the level of inequality, which may raise the question of the taxation of capital.
And at the international level?
"Tolerance for tax evasion – even legal – and weak tax competition will completely disappear. Even more frowned upon is the fact that part of the profits of a company, which has also benefited from a state rescue, is located in jurisdictions where taxation is low. We must therefore expect an offensive from certain countries to put a very strict limit on what we can do in terms of fiscal attractiveness. The momentum was already there before and now we can expect it to get even stronger.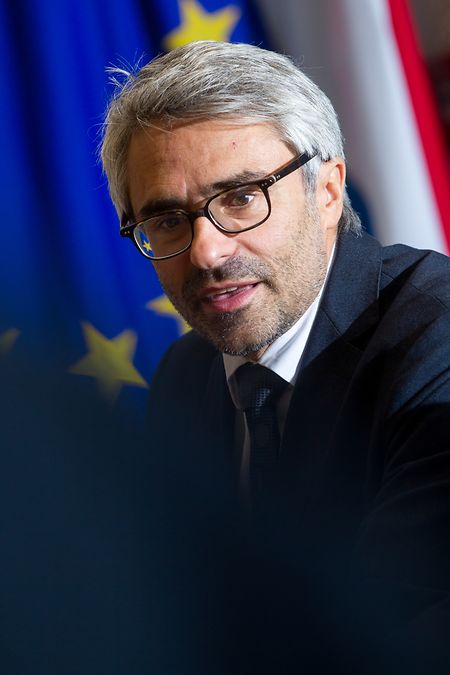 Pascal Saint-Amans, Director of the Center for Tax Policy and Administration of the OECD
Photo: Pierre Matge
Another possible reaction is to delay reforms in the name of economic recovery. Some countries and economic players are calling for generosity so as not to stifle the economy at risk. This also translates into voices calling for slower implementation of European directives, such as the DAC6, which forces business lawyers to inform the authorities when their clients engage in suspicious tax packages.
"There are two aspects here. On the one hand, the OECD recommends that countries do not rush into austerity measures too quickly, which was the main mistake in 2008. The urgency today is to wait! Above all, because this crisis is here to stay. We must therefore be careful before rushing to fiscal consolidation. On the contrary, growth support measures are very important at the moment. On the other hand, you also have to be careful that there is no abuse in the opposite direction.
Sadly, we see that some companies are trying to fire everything by asking for a blank check on everything. This opportunism will be frowned upon. On the specific case of the DAC6, I have no clear opinion. I believe that this directive contains fairly complex provisions. A moderate postponement of its application seems reasonable to me and should not have major practical consequences.
The Bettel I and II governments have completely changed the situation in Luxembourg
A recent study by the IMF and the University of Copenhagen has shown that 40% of foreign direct investment (FDI) is ghost capital – money that travels through certain countries, including Luxembourg, with the main purpose avoid tax. Have we really managed to solve the problem of tax evasion?
"First of all, this is not an IMF study. It is also a very questionable study, because it assimilates everything that can be from FDI to tax evasion. Have we made progress? Yes, sure. Do we still come to Luxembourg today to obtain tax rulings as we could have done more than five years ago? The answer is no, and it illustrates a fundamental change.
There have been radical changes and Luxembourg has done a huge job recently of transposing the new international tax rules. The Bettel I and II governments have completely changed the game in Luxembourg and played the game of international tax cooperation.
So everything is for the best in the best of all possible worlds?
"Luxembourg remains a very small, very open economy. And small open economies will always try to play on some form of tax competition. It is legitimate for Prime Minister Xavier Bettel and Minister of Finance Pierre Gramegna to say that it is in the interest of the country to protect tax competition. It is also true that this position will be increasingly difficult to hold in the future. But once we ensure a level playing field at the global level, Luxembourg has shown itself ready to cooperate fully and be constructive.
It is also legitimate to use the concept of "level playing field" because if there is no assurance that the rules of the game are fair on a global level, financial activities can go to other more competitive jurisdictions fiscally. It is normal that Luxembourg is not very enthusiastic about work aimed at preventing multinational groups from transferring profits to countries where they are subject to zero or very low tax, but it is not. opponent.
This approach has been confirmed in recent discussions on the taxation of digital services and web giants in which Luxembourg has been very constructive.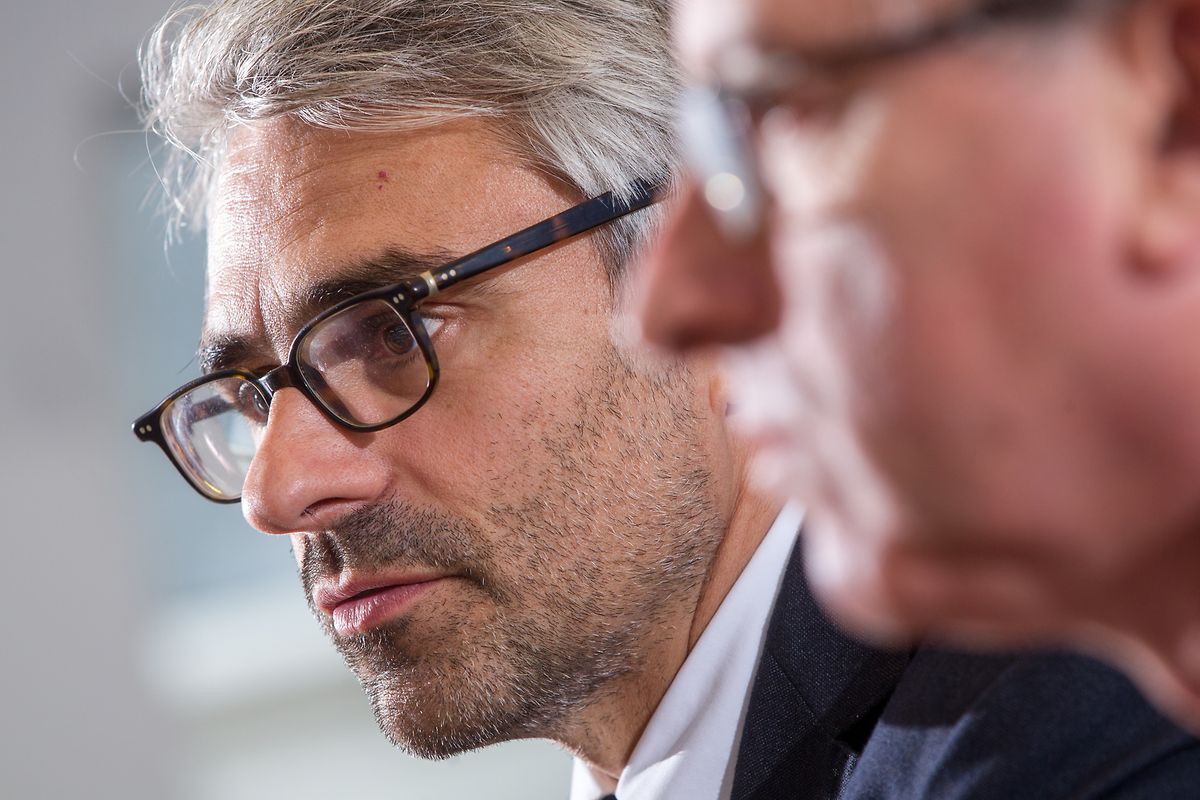 At the same time, Luxembourg can be criticized for abusing the "level playing field" argument on a global level. By saying that there is always a need for a global solution, we are sure that things will not move very quickly. The OECD, which is assimilated to this global level and being larger than the EU, acts more slowly.
"This impression is false. If we look at the past ten years, the OECD has shown that it can also go fast and it is within the OECD that the rules applied today in Europe were born. The European Union had, for example, tried in the early 2000s to find a solution to the end of banking secrecy with the Savings Directive. Its application took a long time for much more modest results than the results obtained between 2009 and 2013 within the World Forum on the exchange of information and transparency in tax matters hosted by the OECD.
And frankly, it is not unreasonable for Luxembourg to want the rules to apply not only to the European Union but to the whole world. If this were not the case, there would be a real problem of relocating activities to other financial centers outside the EU.
On a possible tax on digital services, the EU has again announced that it will tackle it on its own if the OECD does not manage to find an agreement in 2020. Productive competition or insane warfare between the two?
"I don't see it as competition, but rather as complementarity. First of all, we have more than 135 members in the Inclusive Framework on BEPS, more than the EU, which remains a regional and not global club. It is also legitimate for the EU to say that if there is no agreement on this Inclusive Framework of the OECD, then they will move forward on their own. This perspective creates emulation, which can also be positive. And again: in recent years, agreements at the OECD have facilitated agreements within the EU. I'm not saying it's always simple. However in the case of web taxation, the 2020 deadline is a bit tricky, because you have to take into account the presidential elections in the United States in November. It will naturally wait for the result before drawing conclusions.
"No, we are working on it. I'm just saying that the health crisis is making things more difficult, especially in terms of political attention.
Even more time? We've been talking about it for three years …
"In October 2019, we managed to reach agreement on a unified approach, whereas before there were several approaches on the table. So it's not like we've been treading water for three years. Even three years ago, the United States did not want to work on this project, whereas now it is actively participating in the negotiations and work is progressing on the basis of a concrete proposal. Naturally, it is now necessary to negotiate the exact modalities in the difficult context of health crisis, that is to say negotiation by virtual means. This is obviously less effective than physical negotiations in a meeting room. But we will get there.
The logic of the planned reforms for the digital economy introduces a paradigm shift: it is no longer the seat of the producer that counts for taxation, but that of the consumer. This will tip revenues to the market country side. In other words, small countries like Luxembourg have a lot to lose. How to reassure them?
"It is true that the solution on the table leads to attributing a little more profit to the market countries. This allocation remains quite marginal and does not tip the right to tax all profits on the side of these same market countries. It will not be a revolution. Second: the alternative is much worse. It is that of the unilateral measures taken, which consist of imposing gross transactions, and therefore of the turnover achieved in a territory.
This risks creating serious trade tensions, as we have recently seen between France and the United States, and from which small open economies like Luxembourg would suffer much more. A trade crisis would be much more serious than the loss of a small portion of the revenue. In addition, Luxembourg or Ireland cannot say that they will lose money with a reformed system that would work for everyone while these countries have foregone significant tax revenues for years via tax mechanisms. 'Tax optimization. This contradiction must also be resolved.
And more positively?
"With an agreement, we will finally have fiscal peace. For the moment, we are faced with an instability born of a system dating back over a century and which is no longer adapted to new economic trends, particularly the digitization of the economy. This creates nationalism and disruption. For a small open economy, again, this is dangerous.
What are the other areas of the BEPS 2.0 plan. who will deepen the first "BEPS" plan against base erosion and profit shifting, already widely implemented by OECD countries?
"A pillar will focus on minimum global taxation, which will finally put a floor to tax competition.
And what do you think of ideas like the carbon tax or a kerosene tax, which have entered the political arena in recent years? Will the future be full of new environmental taxes for businesses?
"The answer is clearly yes. We have done a lot of studies on the price of carbon and the taxation of different energy uses. And what emerges from these studies is absolutely tragic: Today, 70% of CO2 emissions are not taxed! And we know that solving climate problems will go through what is called in economic terms "an internalization of externalities". That is to say, putting a price on the cost generated by the emission of CO2. This is the real project for the next ten years. However, this is a politically sensitive issue. Indeed quite contradictorily, even if the populations want to fight against climate change, there have been protests and demonstrations when countries wanted to adopt a carbon tax. We must therefore succeed in creating the political conditions to achieve this necessary reform. "