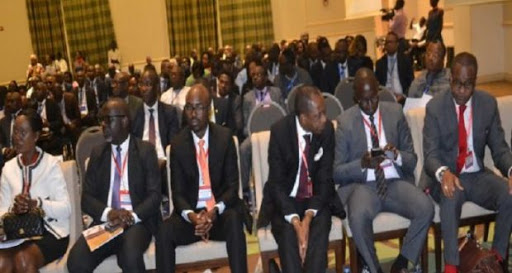 What will be the economic impact of the health crisis following the Coronavirus pandemic on sub-regional economies? Difficult for the moment to have a precise idea even if the Bank of Central African States (BEAC) foresees a risk of economic recession. Relying on reliable indicators, among others, the containment of the population which leads to a slowdown in the economy, the mobilization of financial means by the States in response to the spread of the disease, the decline in activities in the main areas like oil, which is the main source of income for countries in the region, the Central African Banking Commission (COBAC) draws the attention of credit institutions to the risks involved in this pandemic .
On the applicability of the emergency plan for the management of risks related to COVID-19, the circular from COBAC Secretary General, Halidou Yerima Boubakari, stresses that "this pandemic will impact economic growth, the budgetary policies of the States due fluctuations in the price of a barrel of oil, as well as the profitability of the region's banking system. "
In other words, COBAC's concern lies in the fact that the current health crisis – the duration of which is difficult to predict – will impact the repayment capacity of customers with the consequence, the deterioration of the quality of the portfolios of credits as well as that of bank profitability. "Regarding the quality of the loan portfolio, microfinance credit institutions will have to carry out their portfolio review and risk assessments in accordance with the regulatory provisions in force, their procedures and good practices to assess the impact of the COVID-19 on their financial situation ", specifies COBAC.
For the gendarme of the banking sector in Central Africa, it is especially a question of being cautious in the event of restructuring of the loans granted to companies operating in the sectors strongly affected by this social crisis. With this in mind, COBAC recommends "renegotiating the conditions for granting them (maturity, interest rate, commissions) and discussing moratoriums or grace periods". In addition, through internal operating mechanisms, it is up to the banks to take appropriate measures to ensure that they have sufficient capital to face the crisis. COBAC has ordered credit and microfinance institutions to communicate until April 15, 2020, the deadline, the measures taken in relation to these requirements applicable to the six countries of the Economic and Monetary Community of Central Africa (CEMAC) .