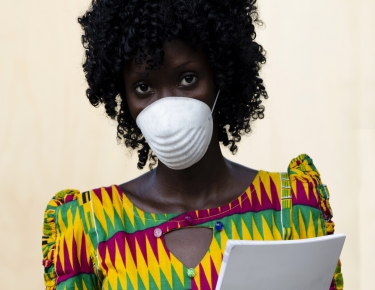 The insurance regulator in West and Central Africa is asking insurance companies operating in Cameroon to include Covid-19 patients in the coverage.
---
The Inter-African Conference on Insurance Markets (CIMA) has prescribed the Association of Cameroon Insurance Companies (ASAC) to include people with Coronavirus in policyholders. In a correspondence dated May 18, 2020, of which Financial Afrik was able to obtain a copy, the secretary general of the CIMA, Issofa Nchare, specifies that "the claims following the coronavirus disease 2019 (COVID-19) should not make the subject to no exclusion not provided for in contracts ". Therefore, he recommends, "fair treatment and protection of the insured" with a view to "preserving the interests of the insured and beneficiaries of contracts".
This exit from the gendarme of the insurance sector sounds like a disavowal for the ASAC resistant to any treatment of patients with Covid-19 on the pretext that the Coronavirus "is the exclusive prerogative of the State". ASAC justifies its position on the fact that "the death guarantee, contained both in collective credit contracts and in account holder contracts, is not acquired for claims due to COVID-19". Opposed to this perception, the regulator prescribed "to set up an operational system allowing the diligent payment of claims, in particular through the dematerialization of declarations and payments, to keep a special register of claims related to coronavirus and to ensure communication clear and fair to the insured and the public ".
In view of the socio-economic impact of the disease, CIMA requests ASAC to "maintain a solvency and a level of cash in accordance with regulations and to defer the distribution of dividends to shareholders". The ASAC's decision to exclude COVID-19 patients from treatment had sparked many reactions, with some accusing the insurance companies of resigning from their responsibilities and trampling on contractual clauses. The development of CIMA should bring more serenity for patients, especially with regard to the dysfunctions observed in dedicated treatment centers. On the epidemiological level, despite calls for compliance with the rules enacted to stop the spread of the disease, in particular barrier measures like the compulsory wearing of masks in public space, the cursor of the Ministry of Public Health at May 22, 2020 reports 4288 confirmed cases of COVID-19 including 1808 cures for 156 deaths.